Chinese Visa Application Photo Standard
Revised: 2017-08-28
2016/12/01: Houston consulate and Chinese Embassy in DC are enforcing the new photo requirement: light color or gray background are no longer accepted. Also, do not cut the photo too small to fit the box, otherwise you risk being rejected.
To apply for a Chinese visa, you need to supply one (1) color photo. Here are the basic requirements:
The photo must be taken within last 6 months.
The basic requirement is similar to US passport photo: it should be your front view, with both ears exposed.
The background should be uniform,

white background

.
Head size is the most important thing: the US passport photo has two boundaries (boxes), any size in between is fine for US passport purpose. The Chinese visa prefers smaller head size, thus ask the photographer to use the lower limit (smaller box) as guide.
The size can be

2x2 inches

or slightly smaller. Yes, 2x2 is preferred, as long as the head size meets the requirement. So please do not try to cut the photo to fit the small box on the visa application form.
The size does not have to be exact, slightly smaller is fine, but no larger than 2x2.
You can take a picture of yourself using your digital camera and print on photo paper (plain paper not acceptable; most inkjet prints, even on photo paper, are not acceptable).
If you print the photo yourself, an easy way to test if your photo is good enough is to put it in water for 5 minutes, then dry it.
To be safe, pay 40 cents and print at Walgreen.
If you do not have glue, we can help glue the photo onto the visa application form.
You may also follow these official guidelines.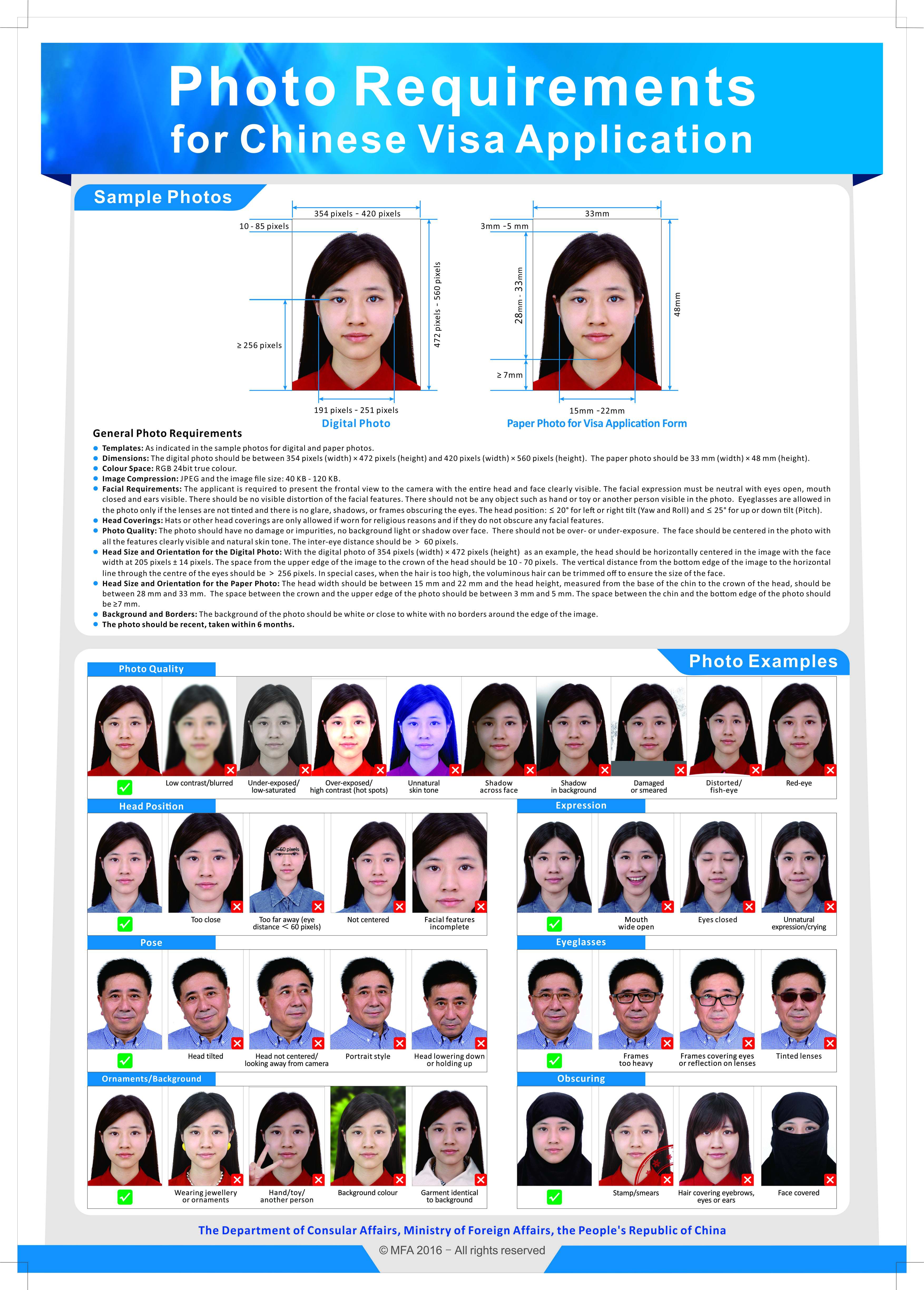 After filling out the Chinese visa application form, please fill out our online order form, then mail documents to us. The "step by step procedures" are on the main index page.